Galvanized Chain Link Fence
Galvanized hot-dipped zinc coating chain link fence is the most popular and inexpensive method for protecting chain-link fence systems.
Metallic coatings for Galvanized Chain Link Fence Fabrics (cold electro galvanized or hot dipped galvanized) are standard. Galvanized steel chain link fence are made with wires pregalvanized. The wires are galvanized and the minimum zinc weight for horizontal wires is275 g/m2 and for the vertical wires is 290 g/m2. With zinc protective layer, the gal. steel fence offers a good acid and alkaline resistance and is suitable for outdoor fencing uses against weather and sunshine. We offer fence fabrics and matching posts to complete the fencing system. The fence posts are also made of carbon steel treated with galvanizing coating layer. Posts types include peach post, square post, Holland posts. Galvanized chain link can also be used as decorative mesh in modern buildings.
Material: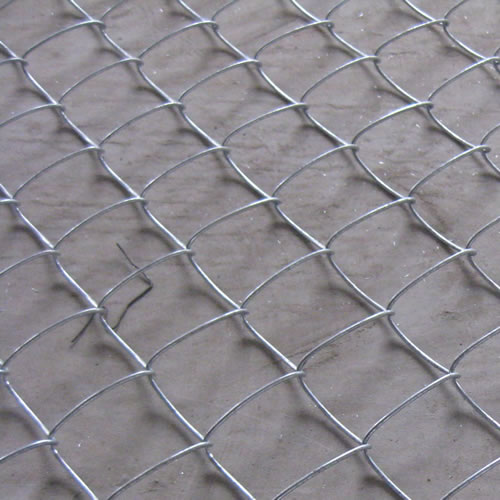 Galvanized Chain Link Fence
Electro galvanized wire
Hot dipped galvanized wire
Electro Chain Link Fence With 7-15G per Square Meter Zinc Coating;
Hot Dipped Galvanized Chain Link Fence With 35-400G per Square Meter Zinc Coating;
Galvanized chain link fence specifications
Wire diameter: 2.70 mm-4.0mm.
Wire mesh: 30mm×30mm, 50mm×50mm, 100mm×100mm.
Width: 1m, 1.5m, 2.0m, 2.5m, 5m.
Package: 20m/roll, 25m/roll, 30m/roll, 50m/roll, 100m/roll, or 35kg/roll, 50kg/roll.
Galvanized Chain Link Fence used as sport fence
Benefits:
strong;
safe and flexible;
does not break;
does not sag or roll up at the bottom.
Opening
Wire diameter
Length of the roll
Width of the roll
1"
18#, 17#, 16#, 15#, 14#, 13#
30',50',100'
3',4',5',6',8
1.5"
2"
16#, 15#, 14#, 13#, 12#, 11#, 10#, 9#, 8#
2-1/4"
2-3/8"
2-1/2"
2-5/8"
3"
18#, 17#, 16#, 15#, 14#, 13#, 12#, 11#, 10#, 9#, 8#, 7#
4"
Materials and specifications can be made according to customers' detailed requirements.
Chain link poultry netting has three different edge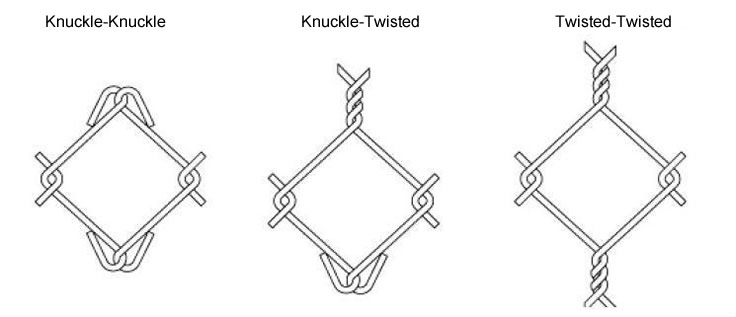 Application
Galvanized chain link fence is widely used in construction, industrial and agricultural for a variety of purposes:
creation of fences and barriers on the yard or garden;
separation of bulk materials in construction;
creation of exterior and interior trim before plastering.used for poultry fencing, Galv chain link fence is a kind of chew proofing fence, and it suitable for big dog cage. If you use polyvinyl fence, dog may chews the polyvinyl.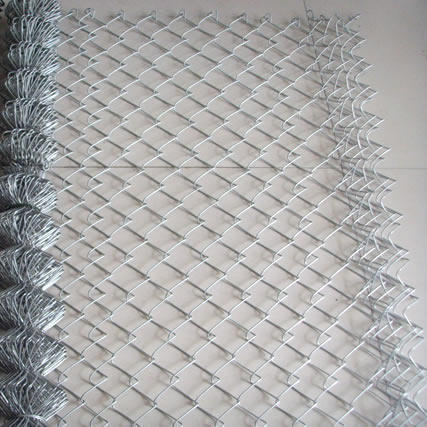 Galvanized Chain Link Fence - Diamond mesh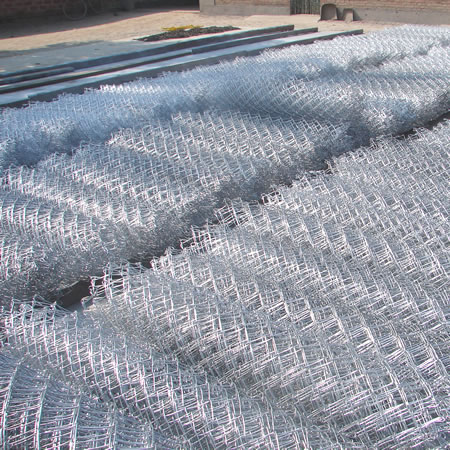 Galvanized Chain Link Fencing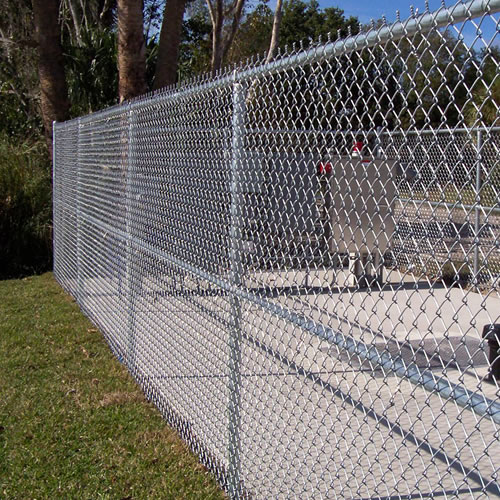 Chain Link Fence for Life Area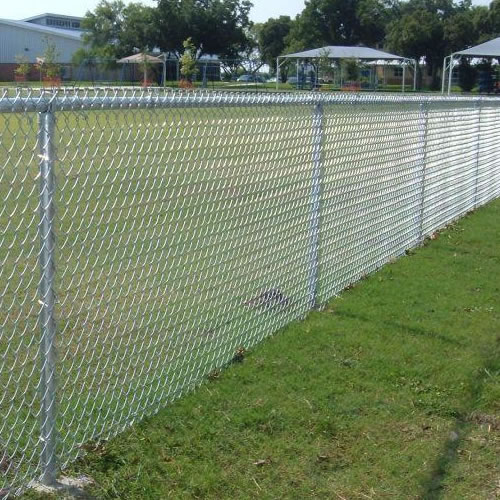 Galvanized Chain Link Fence For Sports Field