Vinyl Coated Welded Wire Mesh
Vinyl Coated - VC - welded wire fencing and meshes are both long lasting and attractive. PVC Coated wire mesh is coated with a thick layer of PVC which is tightly bonded to the wire by a heat process. The coating is flexible and will not crack when the wire is bent. It is stable over a wide temperature range, maintaining its qualities in extremes of both hot and cold temperatures. UV inhibitors are in the vinyl to retard degradation from sunlight. The coating is also very resistant to scraping and abrasion.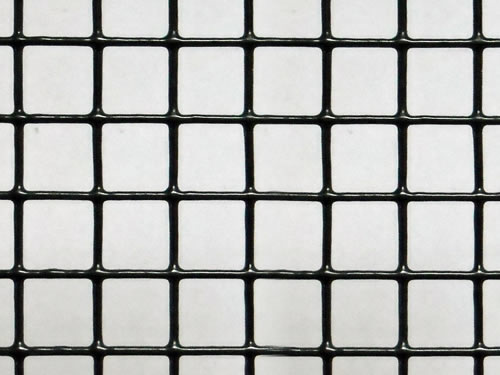 Vinyl Coated - VC - Black welded wire meshes
Material:
Low carbon steel wire
Galvanized wire
Choice of colors:
Every RAL colour desired can be delivered, for example the colours corresponding to your corporate design.
Common colors
Dark Green RAL6005
Pure White RAL9010
Stone Grey RAL7030
Jet Black RAL9005
Anthracite Grey RAL7016
Other RAL colors are available
Packing:
For welded wire mesh rolls, normally packed by water proof paper.
For welded wire mesh panels, normally packed by wooden pallet.
We can also make the package according to customers' requests.
Advantage:
Easy to work with - easily shaped and bent
Attractive - unobtrusive pvc coating blends with background
Longer lasting - superior double protection with both vinyl and galvanizing
Mesh
Wire Diameter
Width
Length
1/4" x 1/4"
22#, 23#, 24#
18", 24", 30", 36", 48", 60'',72''
50', 100', 150'
3/8" x 3/8"
19#, 20#, 21#, 22#
1/2" x 1/2"
16#, 17#, 18#, 19#, 20#, 21#, 22#, 23#
5/8" x 5/8"
18#, 19#, 20#, 21#
3/4" x 3/4"
16#, 17#, 18#, 19#, 20#, 21#
1" x 1/2"
16#, 17#, 18#, 19#, 20#
1" x 1"
14#, 15#, 16#, 17#, 18#, 19#, 20#, 21#
11/2" x 11/2"
14#, 15#, 16#, 17#, 18#, 19#
1" x 2"
14#, 15#, 16#
2" x 2"
12#, 13#, 14#, 15#, 16#
2'' x 4''
12#, 13#, 14#, 15#, 16#
Surface Treatment:
Use of Vinyl Coated Welded Wire Mesh:
Window guards
Small animal cages
Tree trunk protection
Fence barrier to enclose an area for poultry rearing.
Installed onto the wooden frames or welded into a cage for poultry rest.
Pet Cage
Road and transit(highway, railway, road, city transit)
Private grounds(courtyard, villadom)
Public grounds(park, zoo, train or bus station, lawn)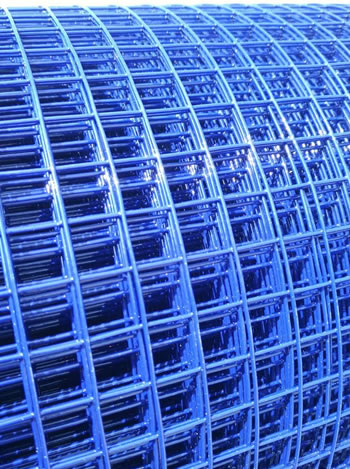 Vinyl Coated - VC - welded wire meshes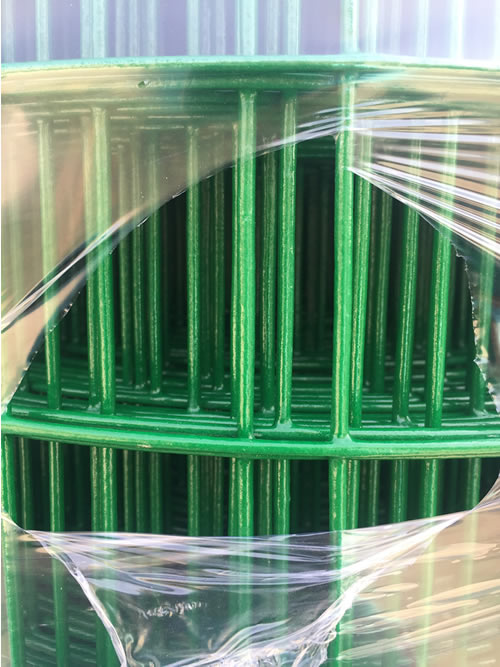 Welded Wire Mesh Packing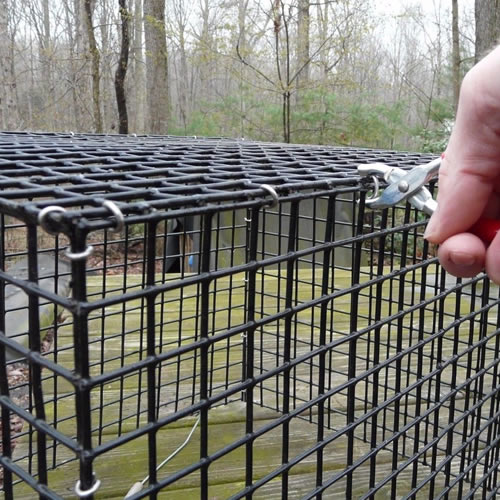 Welded Wire Mesh can be used for Pet Cage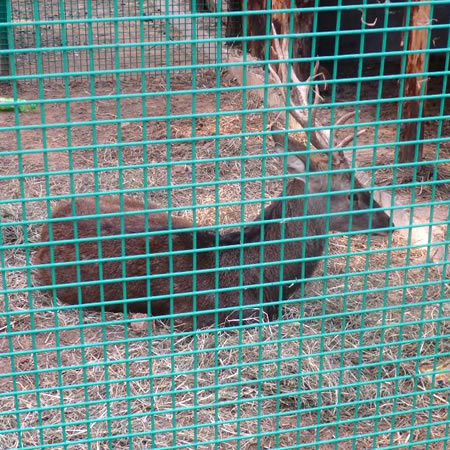 Fence barrier to enclose an area for poultry rearing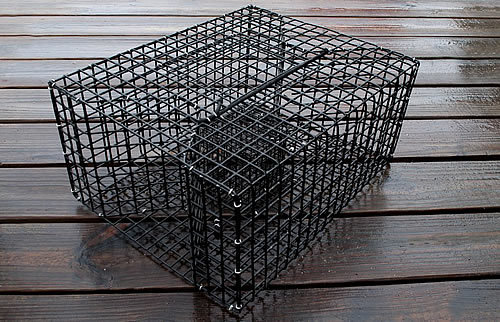 Black Welded Wire Mesh Pet Cage
Fencing barrier to enclose an area